[bs_row class="row"]
[bs_col class="col-sm-6″]
The roof terrace – Thongley – is on the 5th floor. From the Roof Terrace, one can have a refreshing view of the neighboring plains of India to the south and the Amochhu river basin to the South-West. Evenings are the best time to be at the Roof Terrace when the sunsets and lights appear on the neighboring foothills. With an independent pantry, the place is designed to host events such as Birthdays, Get Togethers, etc.
[/bs_col]
[bs_col class="col-sm-6″]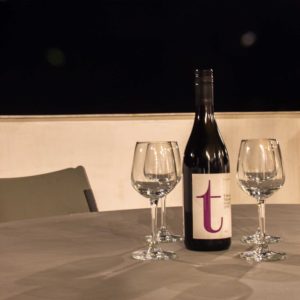 [/bs_col]
[/bs_row]